Caribbean Regional Fisheries Mechanism (CRFM)
The objective of the Caribbean Regional Fisheries Mechanism (CRFM) is to promote and support a sustainable use of the fishing and aquaculture resources for an economic and social development of the inhabitants of the Caribbean Community Member States (CARICOM).
The CRFM schedules an annual meeting of the Scientific Commission gathering several working groups. One of these groups is in charge of the large pelagic fish issues (in particular the dolphin fish and the blackfin tuna): The Large Pelagic Fisheries Working Groups (CRFM LPWG).
The CRFM Website displays a large number of documents from the CARICOM concerning fishing: recommendations on the management of the Caribbean fisheries, reports and studies, research papers, published literature and events.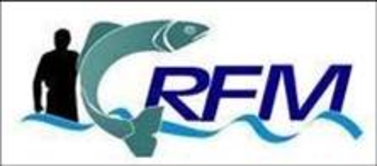 Le Système d'Informations Halieutiques (SIH)
Within the Ifremer, the project "Fishing Information System" (SIH) constitutes the perennial and operational observation network on the fishing resources and the associated uses (Commercial Fishing and gradually Recreational Fishing). It covers all the tasks necessary for the implementation of a powerful system of observation. It is the location and host for the specifications and the technical requirements, for the sampling designs, the data collection and filing, the provision and access to the fishing data. In addition to the provision of validated information to all the research programs and support for advisory mission and institutional expertise carried out at Ifremer, it is in charge of developing indicators on the fishing fleet and their synthetic to the various stakeholders in the fishing sector (from research to fishermen and managers) and to the general public.
The SIH relies on several major activities for collecting data: fishing statistics, economic surveys, the sampling of the commercial catches, on the landing sites, in fish auctions and at sea on board fishing vessels, and during scientific campaigns on oceanographic vessels.
The SIH Website provides much information on French maritime coastal fishing in two types of documents : the "indicators" and the "memos and reports".